Where to Get the Best Kebabs & Biryani in Sydney?​
Where to Get the Best Kebabs & Biryani in Sydney?
Aussies love Indian food, Kebabs, and Biryanis and can go to great lengths to satiate their hunger for them. The dining-out scene in Sydney is thriving, and people are open-minded to trying different cuisines. No wonder you'll find some of the best multi-cuisine restaurants in Sydney today!
When you look for cheap and delicious food that is served quickly and without fuss, turn to Biryani and Kebabs. So, which is a good place to start if you are yearning to eat a kebab or biryani in Sydney?
Several restaurants, joints, and eateries in and around Sydney serve Kebabs and biryanis, but most of them don't live up to the authentic taste. Even their curries taste the same because they are cooked in the usual curry base combining different meat or vegetables. So, where do you get the best Biryani in Sydney or the best Kebabs in Sydney? It is undoubtedly Kebabchi!
Our Biryanis and Kebabs taste like heaven on earth! That is because they are fresh, homemade, and authentic – just like your grandma's kitchen! Our meat is fresh, tender, and juicy and we always use premium-quality ingredients. So, get your hands on the best biryani in Sydney at Kebabchi! Being a complete meal by themselves, our biryanis are a great meal choice for family dinners or get-togethers with friends. Our Kebabs make for great starters and snacks.
Why Kebabchi?
Kebabchi is not only known for the best Kebabs in Sydney but a variety of Biryanis and flavorsome food that represents the authentic Indian taste. Here are all the reasons why people choose Kebabchi. 
Blend of Authentic Spices: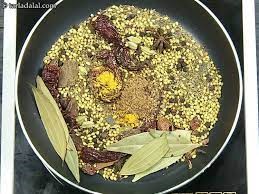 At Kebabchi, we've been dishing up mouth-watering kebabs and biryanis with a blend of different spices and aromas. With years of research and experience, we have mastered cooking the best biryani in Sydney.
Loaded Fillings & Toppings:
For kebabs, we freshly grill the meat to perfection as per your liking. Our  loaded kebabs come with hearty fillings and all your favorite toppings so you can have a meaty feast!
Meal Quality Retained:
Our meals are freshly cooked and snap-chilled within minutes of cooking to retain the original taste, flavors, juices, and nutritional values.
Convenience: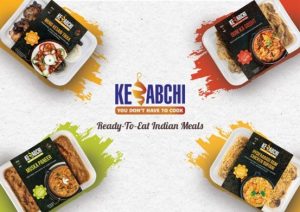 Our meals are ready to eat and can be refrigerated at home for weeks without compromising the quality or taste.
Take Away or Get Home Delivered:
Enjoy your favorite Kebabs delivered to your door or pick up from a store nearest to you in Sydney and other locations. So, browse through our featured products online, place your order, and enjoy the food delivered in minutes!
No Grease: 
Our Kebabs are oil-free and grilled to perfection, so there is no grease overload. Being low fat makes them a delicious and healthy meal option. So, treat your taste buds to the best Kebabs in Sydney today!
Cooked from Scratch: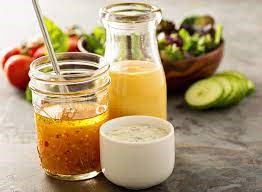 All food items are made from scratch with the same warmth and love as homemade cooking. 
Natural & Organic Ingredients:
We do not use any chemicals, artificial coloring, flavor enhancers, or preservatives in any of our food items.
Generous Servings:
Our generous "serves 2" meal packs are great value for money. The quantity is enough to feed two adults. We surpass all standards of quality, taste, amount of meat, and overall quantity.
Competitive Pricing:
Our prices are great, and the menu is specially curated to cater to all tastes and budgets. 
The Best Kebabs in Sydney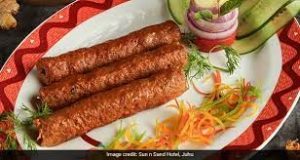 Several restaurants serve Kebabs in Sydney, Melbourne, Brisbane, Canberra, and other parts of Australia. But Kebabs served there are not as soft and flavorful as those made by Kebabchi. When it comes to authentic taste, nothing compares to us!
Craving for Some Mouth-Watering Kebabs?
Let us take your tastebuds on a succulent journey with our range of delicious vegetarian and non-vegetarian Signature Kebabs!
Order them Online from Kebabchi now!
The Best Biryani in Sydney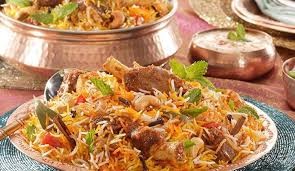 Several restaurants serve Biryani in Sydney, Melbourne, Brisbane, Canberra, and other regions of Australia. But when it comes to the authentic taste, nothing beats Kebabchi Biryani.
We serve one of the best Hyderabad Dum Biryanis in Sydney that is spicy and zesty, packed with flavors. 
Also try our Dum Pukth Biryani and saffron rice!
Ready-to-Eat Authentic Indian Meals in Sydney
At Kebabchi, we serve yummy Kebabs and Biryanis and a wide range of freshly cooked Curries, Desserts, and Meals for One.
Pick from a Store Near You, or Order Online to Home Deliver today!
Call 0288148351 or send us an email at info@kebabchi.com.au for more information.
Read: