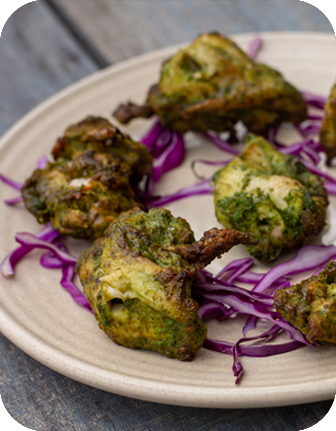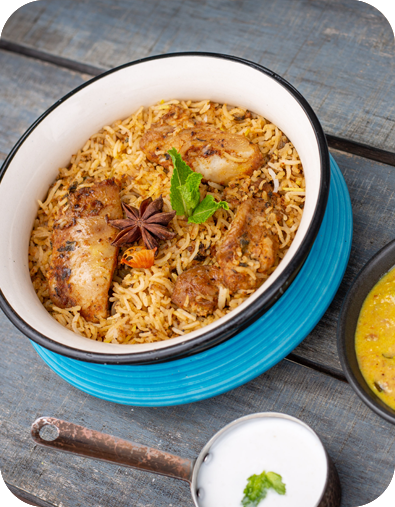 The Kebabchi story begin in 2020, when Sanjeev Sharma felt the need of quality and tasty Indian food that can be kept in the refrigerators at homes and ready to eat. After years of research and with the vision to provide succor to the busy families, Sanjeev and his wife Sona started their venture. While Sanjeev saw the operations, Sona got involved in building recipes and making spices. Every marinade and dressing are fresh and made from scratch with highest quality ingredients.
Freshly cooked and snap-chilled within minutes of cooking. This retains original taste, juices, flavours, and nutritional values.
Our Kebabs are absolutely oil free, making them a healthy and delicious protein option.
All food items cooked from scratch. No base sauces used for curries
No chemicals, artificial colors, flavours enhancers, preservatives are used
All spices are freshly grounded and made inhouse. No boxed spices are used.
Our generous "Serves 2" packs are great value for money and can easily feed 2 adults.
Our Kebabs make a great option for entrees and snacks. Our biryanis are a complete meal by themselves and an excellent lunch and dinner option.
To provide tasty, fresh and innovative food products at a competitive price.
To remain ahead of competitors through product development, innovation, and optimization.
To abide by all the best practices set up by government food practice guidelines
To source the finest produce from the market.
Continuous improvement to achieve all of the above.
To give our customers a break from ritual of everyday cooking. We provide the same warmth and love as home-made cooking.
Integrity

 

– we demonstrate highest level of honesty and ethical behaviors.
Responsibility

 

– we recognize duty of care towards our environment and people.
Service

 

– we strive to give happiness to our customers through our products and service.