Different Types of Kebabs You Need to Try
Different Types of Kebabs You Need to Try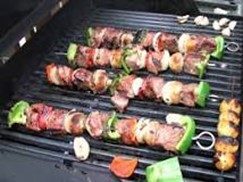 Kebab, also known as kebap, kabob, or kabab, is primarily a Middle Eastern dish made of pieces of cooked meat, fish, or vegetables that are either fried in a pan or roasted/grilled on a skewer over a fire. Some kebabs are baked in an oven or prepared like a stew. Some are cooked as a meat patty mixed with spices and served with various accompaniments. Despite its origins in Middle Eastern cuisines, Kebab has become a popular delicacy throughout the world.
Traditionally, the meat used for kebabs is most often mutton or lamb, but regional variations may include chicken, beef, goat, fish, and sometimes pork, depending on specific religious prohibitions.
From Shammi kebab to Seekh kebab, a lot of non-vegetarian options are available in restaurants today. There are also vegetarian Kebab variations, such as Hariali Kebab, Paneer Tikka, and Dahi Ke Kebab that owe their origin to India. Let us trace back the actual origin of the Kebab.
Origin of Kebabs
The method of cooking small cut pieces or strips of meat on skewers dates back thousands of years, and there are many theories around the exact origin of the Kebab. Let us discuss them here.
The word 'kebab' likely came from the Arabic word kabāb or 'Cabob', which means to burn, roast, or char. It is believed that kebabs were first served in the Middle East.
In fact, the Turkish word 'kebap' is also derived from the Arabic word kabāb, which means roasted meat. The word was first mentioned in writing in a Turkish script called Kyssa-i-Yusuf in 1377. It is now the oldest known source where kebab is specified as a food item. No wonder Turkey is considered the homeland of Kebabs!
Kebab also has a probable East Semitic root. The words "kbabā/כבבא" and "kabābu" come from the old Aramaic and Akkadian languages, meaning "burn", "char", or "roast".
Let us now look at the history and the fascinating journey of the world-famous Kebabs!
History of Kebabs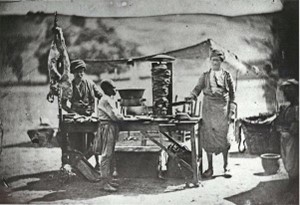 The Medieval Connection with Kebabs: Kebab is mainly associated with a diversity of meat dishes that originated in the medieval kitchens of Persia and Anatolia. According to history, the kebab came into existence during the war when medieval soldiers used their swords to grill chunks of freshly-hunted meat over open-field fires. They also added ground spices to give instant energy and make it healthy for the soldiers during wars.
Genghis Khan's connection with Kebabs: It's believed that when the soldiers of the invader and Emperor of the Mongol Empire Ghenghis Khan (1206-1227) went to war, their wives used to pack pieces of meat, onion, flour, rice, and ground spices for their journey. Soldiers used to grill chunks of meat skewed on swords over fires and then ate them topped with spices.
The Turkish Connection with Kebabs: Eventually, Turkish civilization also adopted the practice of roasting pieces of meat on swords. It is believed that from here, the famous Seekh kebab, which is a delicacy in India, was also born.
The Indian Connection with Kebabs: Ibn Battuta, the famous Moroccan traveler mentioned that Kebab was a staple diet of Indian royalty in 1200 AD. It was served in the royal houses during the Delhi Sultanate (1206–1526 CE). Even commoners enjoyed it for breakfast with naan. That means the Afghan invaders brought Kebabs to the Indian kitchens long before the Mughals came in.
The pre-Mughal Kebab was more about marinade and rustic chewy chunks of meat char-grilled in open ovens. But with the Mughals, it evolved into a soft and succulent delicacy enriched with aromatic spices and dry fruits.
The Asian Connection with Kebabs: The history of kebabs traces back to a multitude of Asian and African cuisines. When kebabs reached Asian countries, they were served mostly with rice and salad. Now they are served in different forms with bread as well.
The Global Connection with kebabs: Over time, Kebabs spread around the world, in parallel with Muslim influence. Now, Kebab has managed to find a very significant place in modern-day cuisines around the world.
Different Types of Kebabs
There are numerous varieties of kebab, including the Shish kebab, Doner, Seekh, Shami, Reshmi, Chapli, Bihari, Paneer or Chicken Tikka, Chapli, Peshawari, Qeema, Shutli, Kathi Kebab, and many more.
The marination technique varies, but it is usually a concoction of lemon juice, olive oil, yogurt, onion and tomato juice, cinnamon, wild marjoram, and other spices. Kebabs are best served with different types of salads and dips.
1. Seekh Kebab
Seekh kebab is one of the well-known kebabs that are enjoyed all over the world. It is primarily regarded as an appetizer or snack and is from the Indian subcontinent. It is made using minced meat and Indian spices.
2. Shami Kebab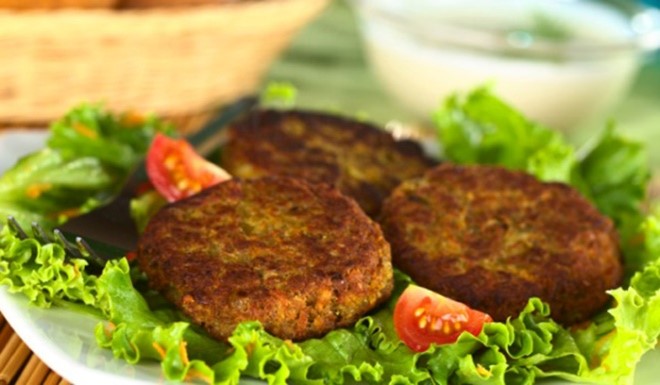 Shami kebab originated in the Mughal emperors' palace kitchens. It is well-liked in nations like Pakistan. In addition to other ingredients and spices, it is formed from finely minced mutton.
3. Shish Kebab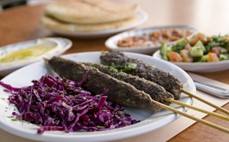 Popular Middle Eastern and Awadhi dishes include shish kebab. Lamb cubes marinated in lemon juice, bell peppers, olive oil, cumin, black pepper, and ginger make up the unusual appetizer.
4. Reshmi Kebab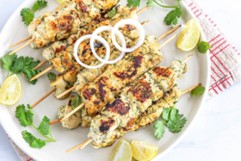 The classic Mughlai appetizer is delicious and has a silky, luscious, and succulent texture. It is frequently comprised of sizable pieces of chicken that have been marinated in yogurt, fresh cream, crushed cashews, and almonds. This dish is also known as malai kebab.
5. Hariyali Kebab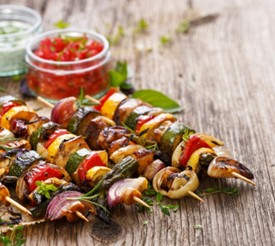 Hariyali Kebab is a renowned appetizer created with boneless chicken chunks or cubes that have been infused with a fragrant green mixture made from coriander, mint, and other exotic spices. For vegetarians, you can substitute paneer for the chicken.
6. Doner Kebab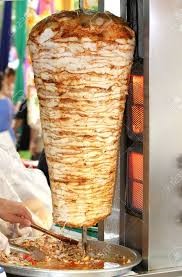 Doner kebab, also known as the spinning kebab or the shawarma, is prepared on a vertical rotating spit. It is a well-liked fast food. Lamb is used to make this kebab. It's unique flavor is a result of its slow cooking method.
The Best Kebabs in Sydney
Though you'll find several restaurants serving Kebabs in Sydney, Melbourne, Brisbane, Canberra, and other parts of Australia, they may not be able to replicate the same softness and flavor as available at Kebabchi. So, when it is about authentic taste, nothing compares to us!
Craving for some mouth-watering Kebabs?
Explore our range of vegetarian and non-vegetarian Signature Kebabs, including
Order them Online from Kebabchi now!
Ready-to-Eat Authentic Indian Meals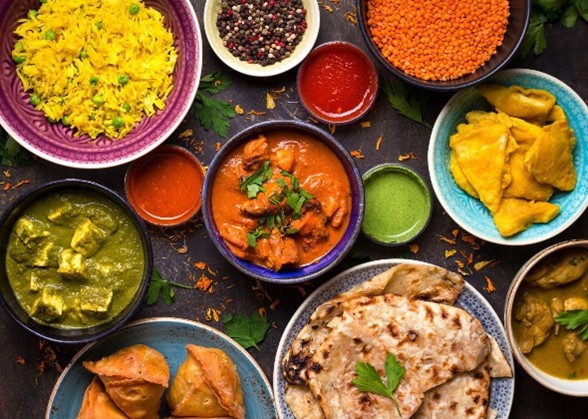 At Kebabchi, we not only serve Kebabs, but also a wide variety of freshly cooked, ready-to-eat meals, such as authentic Biryanis, Curries, Desserts, and Meals for One.
Buy now from a Store Near You, or Order Online to Home Deliver today!
Call 0288148351 or send an email to info@kebabchi.com.au for more information.
Read: